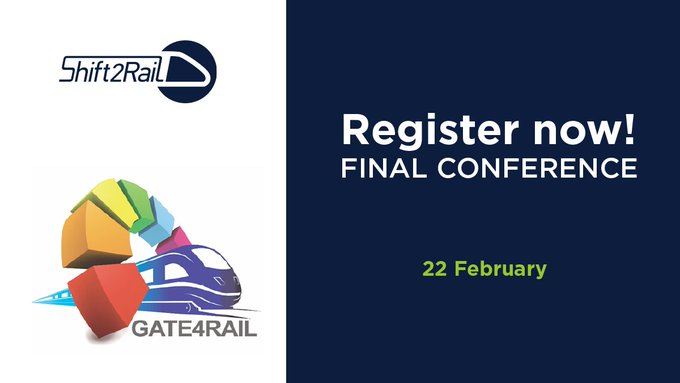 The final event of the Gate4Rail project will be held on 22 February, 9.00-13.00 (CET) via TEAMS.
It offers a great opportunity to present the main results of the project and establish a proactive and instructive dialogue with the participants.
Gate4Rail (http://gate4rail.eu/) is a project funded by Shift2Rail to address the Test and Validation of GNSS positioning systems in the ERTMS context.
That is a hot topic impacting on the costs for the certification process and the priority of Shift2Rail to reduce tests on field. The target is to achieve a Zero on Field Test that is challenging for GNSS-based train positioning systems. The infrastructure developed by Gate4Rail is a cloud-based solution shared by satellite-rail entities. This process has been validated by Bureau Veritas (Independent Notify Body and Assessor) and endorsed by CEDEX, one of the two ERTMS certified laboratories in Europe.
The meeting will be opened by a speech of Mr Fabio Senesi, Director of ERTMS at RFI, on "The contribution of Gate4Rail for assessing the GNSS performance on the ERTMS: a perspective for the Italian ERTMS acceleration plan".
The event agenda is available here.
You can register to the event here.