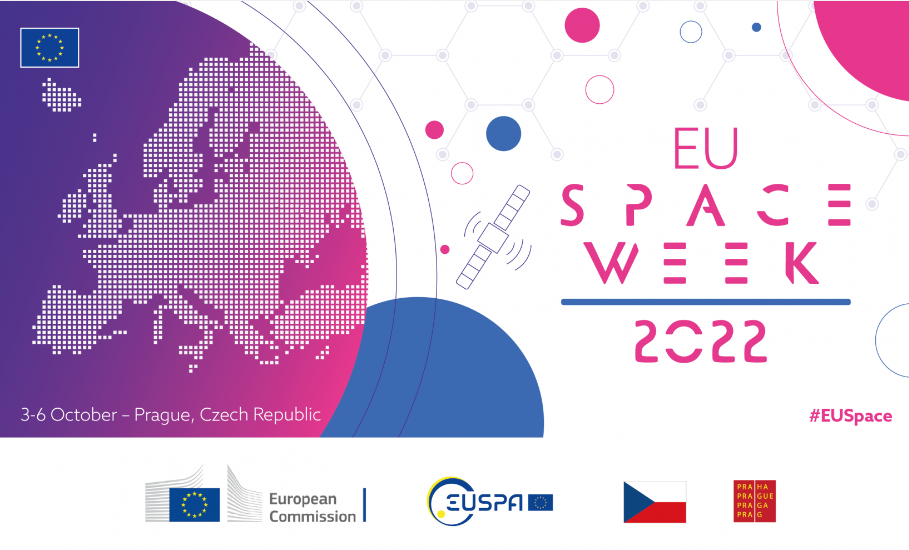 The 2022 edition of the EU Space Week is taking place on 3-6 October 2022 in Prague, Czech Republic.
After two years of online-only editions, 2022 will provide the entire European Union space community to gather in Prague and to discuss the current and future trends of the EU Space Programme.
The event is jointly organised by the European Commission and the EU Agency for the Space Programme (EUSPA) and held under the auspices of the Czech Presidency and the City of Prague.
With the aim of giving a 'New Space' angle to EU Space, this year's edition will be about entrepreneurship and innovation in space-related businesses across the EU. We will also be showcasing the critical role the EU Space programme plays in igniting positive societal changes.
Registration will be open soon, but you can already mark your calendars for 3 – 6 October.
And be sure to follow DG DEFIS (@DEFIS_eu) and EUSPA (@EU4Space) on Twitter for updates.