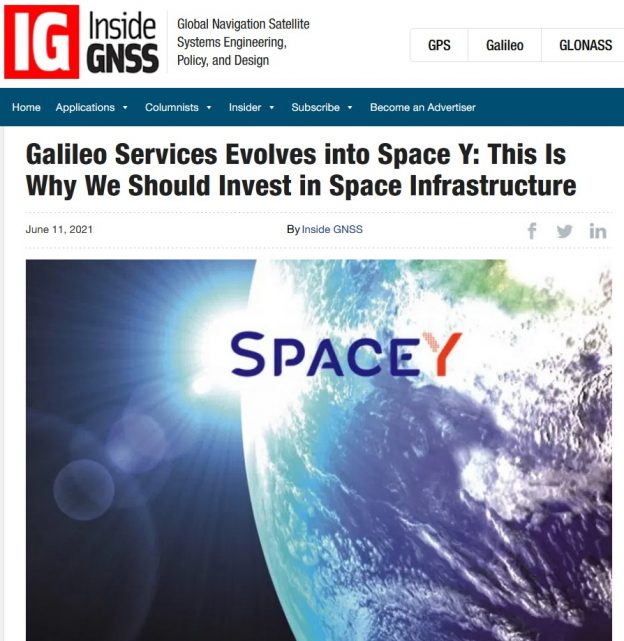 Space Y is very proud of the recent article that the US magazine, Inside GNSS, has published about Galileo Services evolution into Space Y.
The article highlights that Space Y will continue to focus on satellite navigation, but now also incorporating other elements of the EU Space Programme. The mission of the association remains to create value for Europe though the development of applications and the growth of the European downstream industry.
The article also explains the rationale behind the choice of a new name. The huge investments in space infrastructure must be based on real user needs, and on the tangible socio-economic benefits it will generate: This is whY Europe invests in Space, and the fundamental focus of SpaceY.
The full article is available here.