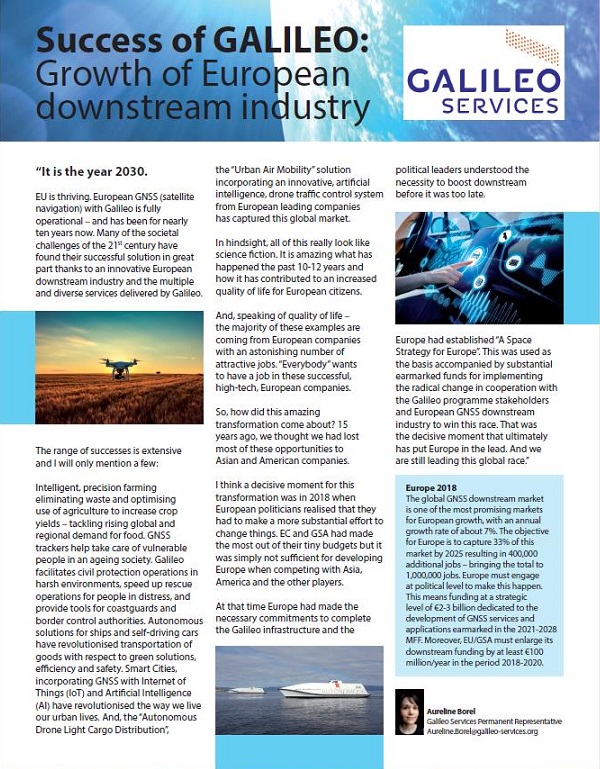 Galileo Services published an article on the Parliament Magazine issue dedicated to the 10th Annual Conference on European Space Policy (p.33, Issue 468, 22 January 2018). The article is entitled "Success of Galileo: Growth of the European GNSS downstream industry".
It looks at the year 2030 and the way satellite navigation applications coming from an innovative European industry have not only helped tackled many of the societal challenges faced by the EU but have also contributed to the creation of an astonishing number of attractive jobs. The article identifies the very measures necessary to make this vision come true.
Galileo Services article is available here.