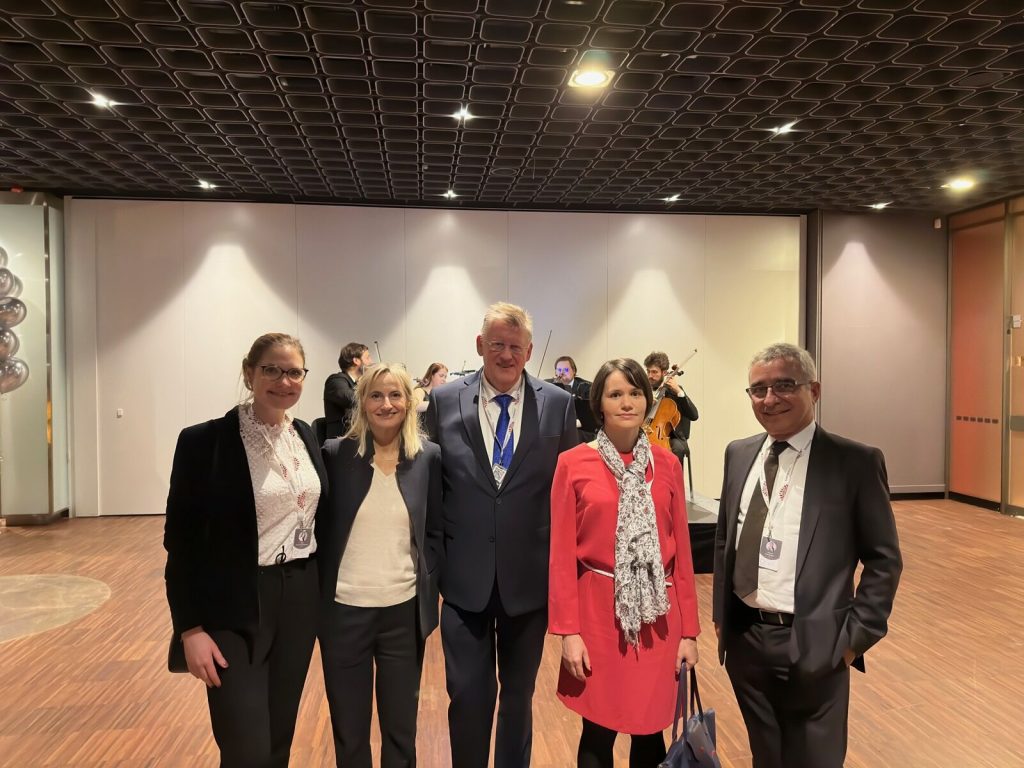 On 28 November 2022, close to 200 guests from the European space community joined Space Y at the Space Gala, an event it co-organised with the Ministry of Transport of the Czech Republic and CzechInvest to celebrate the 20 years of the association.
In his address, Space Y Chairman, Gard Ueland, reminded that the association was founded in March 2002. Since then its "Raison d'etre" has always been to enable value and job creation in Europe related to the great European space programmes and therefore focusing on developing downstream industry and applications.
Mr Ueland praised the Czech Presidency focus on developing the space downstream industry, labelling Prague as the "Space Downstream Capital of Europe". He extended his congratulations to Europe on the agreement that was reached on the third major space programme, IRIS2, or Secure Connectivity.
Mr Ueland's full speech can be read here.