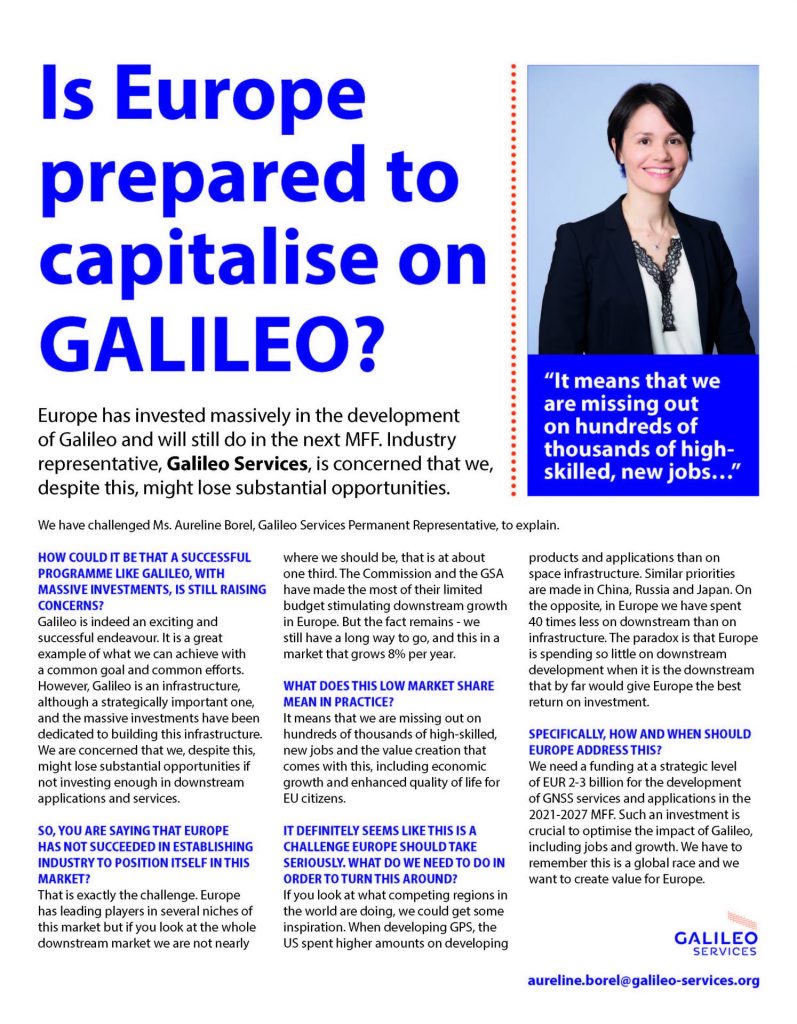 The interview of Galileo Services Permanent Representative, Aureline Borel, with the Parliament Magazine has just been released (p.29, Issue 509, 10 February 2020).
Aureline Borel looks at the massive investments that have been made – and that will be made in the 2021-2027 MFF – for the development of the Galileo infrastructure. She outlines the opportunities offered by a successful industry of downstream applications and services for Europe and stresses the need to restore a level playing field with competitors from the US, Russia and China if Europe is to capitalise on Galileo.
The full interview is available here.